Now that fall is officially here, it's time to start thinking about what you can do to prepare your home for the winter months. These steps, most of which you can do yourself, could save you hundreds of dollars on your energy bill during the cold winter months to come.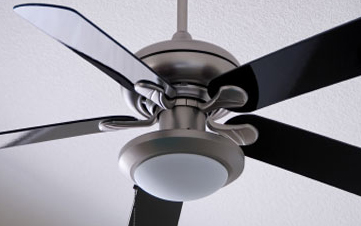 1 step is to reverse your ceiling fans. If your ceiling fan has a reverse switch, use it to run the fan's blades in a clockwise direction after you turn on your heat. Energy Star says the fan will produce an updraft and push down into the room heated air from the ceiling (remember, hot air rises). This is especially helpful in rooms with high ceilings -- and it might even allow you to turn down your thermostat by a degree or two for greater energy savings.
To read the other steps, click here and view the full article, published by Kiplinger.com.
If you are thinking of selling and would like to know how much your home is worth, Bernie Alvey will be happy to give you a FREE, NO OBLIGATION market analysis of your home. Bernie Alvey, Senior Listing Agent with Exit Landmark Realty, specializes in listing fine homes in Huntingtown, MD, Dunkirk, MD, Chesapeake Beach, MD and surrounding areas. If you are in the market to sell your home in Huntingtown, MD, Dunkirk, MD or the surrounding areas, contact Bernie Alvey today and he will sell your home quickly and for top dollar! Visit www.Alveyproperties.com and to see why he is the clear choice to sell your home in Huntingtown, MD and surrounding areas.